Scope
CoDaWork is a forum of discussion of theory and applications of the statistical analysis of Compositional Data. One of the most enriching characteristics of preceding workshop editions was their multidisciplinary approach. We keep it, and therefore welcome contributions about:
general theory and methods of analysis of compositions,
pre-processing data tools and zero treatment,
applications to life sciences and medicine,
applications to chemistry, earth and environmental sciences,
applications to economy, official statistics and social sciences,
as well as any other field of application where compositions or data from constrained spaces appear. The workshop sessions will be structured along these lines, but there will be no parallel sessions, to keep this valuable multidisciplinary character. We encourage all participants to include real data problems in order to generate rich discussions about the application of CoDa Methodology.
Schedule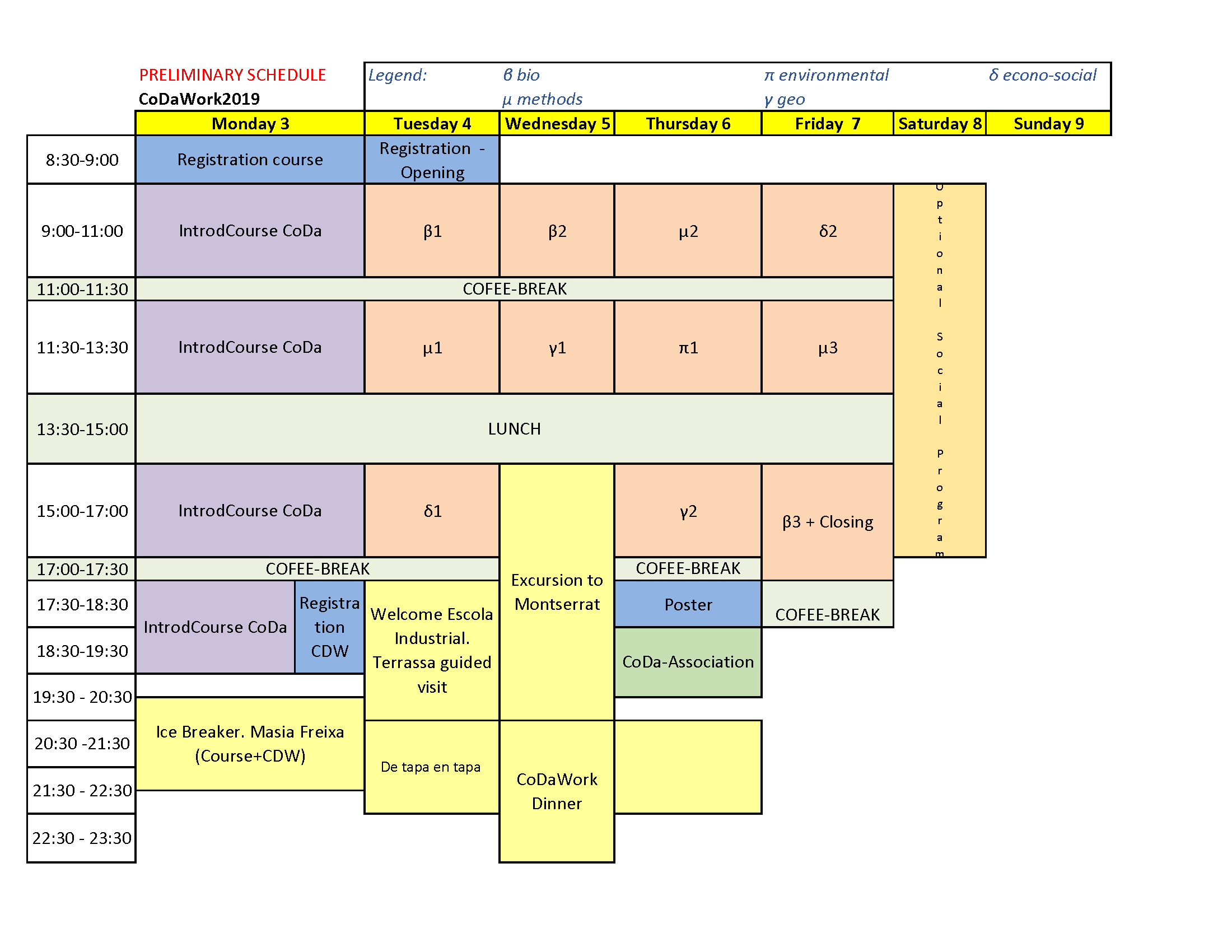 Schedule for CoDaWork2019
Daily schedules announcement: